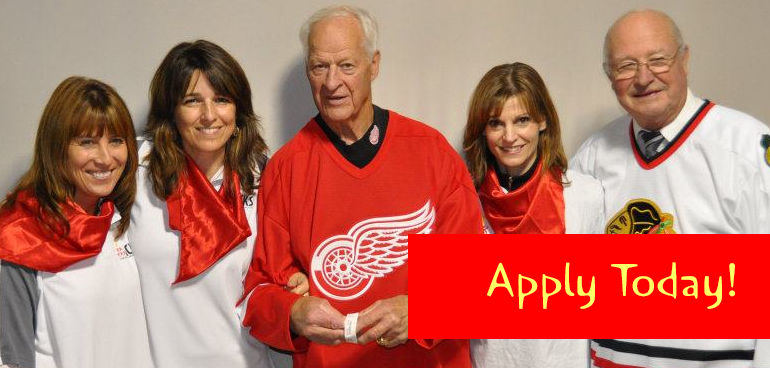 Apply for PuCKs Program Participation
The PuCKs Programs help kids and youth to set and attain educational, sports and fitness, career, and community goals and capacities.
Empowerment, asset and capacity building and leadership development are applied to guide them in growing leadership, social responsibility, and accountability.
Download the Application Form below, complete and submit as directed. You are taking the first step of reaping the benefits of the PuCKs Power Fit, Lit Fit, and PAVE programs!
Photo: Hockey Legends, Gordie Howe & Glenn Hall with PuCKs Staff
Year: 2007
Download PuCKs Programs Application Form